Head-to-roll punching machine
---
---
1. Application field
This equipment is mainly suitable for positioning hole processing in electronics, signage, packaging, printing and other industries, such as FPC roll material, film roll material, PET roll material, adhesive roll material, film roll material, etc.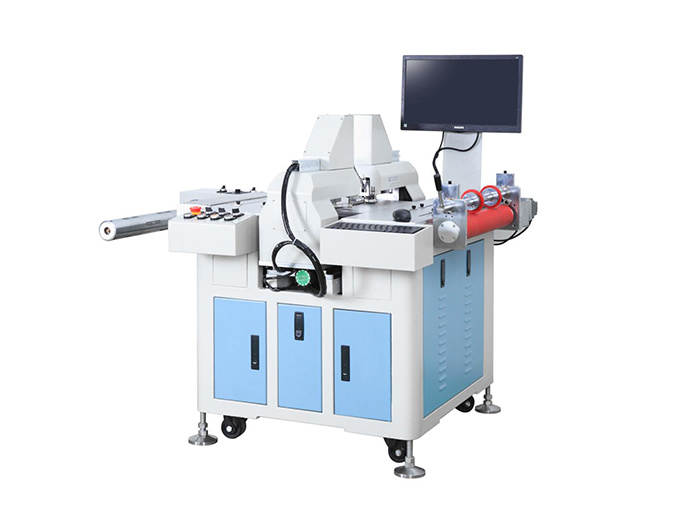 2. Machine description
The full-automatic roll-to-roll punching machine is an automatic equipment that integrates automatic feeding, automatic feeding and automatic punching and slicing for roll printing products. This product uses industrial computer control, servo motor transmission, high-definition CCD image positioning of a high-tech automation equipment. The realization of automatic roll-to-roll automatic positioning punching machine realizes unmanned operation in a real sense, meets the needs of customers for mass production, and greatly reduces costs and improves production efficiency.
3. The working principle of the machine
The full-automatic roll-to-roll punching machine produced by Shenzhen Changya Technology Company is referred to as roll-to-roll punching machine (roll-to-belt punching machine). The principle of the full-automatic roll-to-roll punching machine is the combined moving body of servo feeding CCD visual scanning XY motion software. Three components in the pulse of mutual signal feedback between the machine: feeding-punching-slicing action cycle, so as to achieve the purpose of sustainable operations.
4. Features of the machine
1. Automatic light sensing feeding: As long as the processing material is outside the infrared sensing range, the feeding machine will automatically discharge the material to provide the material length required for the next feeding;
2. Automatic roller guide rack: the product is fixed with the surrounding guide block to ensure that the product always maintains the same direction;
3. Dust removal and anti-static function: dust removal and anti-static rollers are installed on the work surface, which can remove dust and static electricity on the surface of the product;
4. Fast direction positioning: The work surface is equipped with a direction positioning function to ensure that the product does not have partial material phenomenon during long-distance drawing;
5. CCD image precise positioning: CCD industrial camera precise positioning, to ensure accurate positioning of products, will never appear partial hole leakage phenomenon;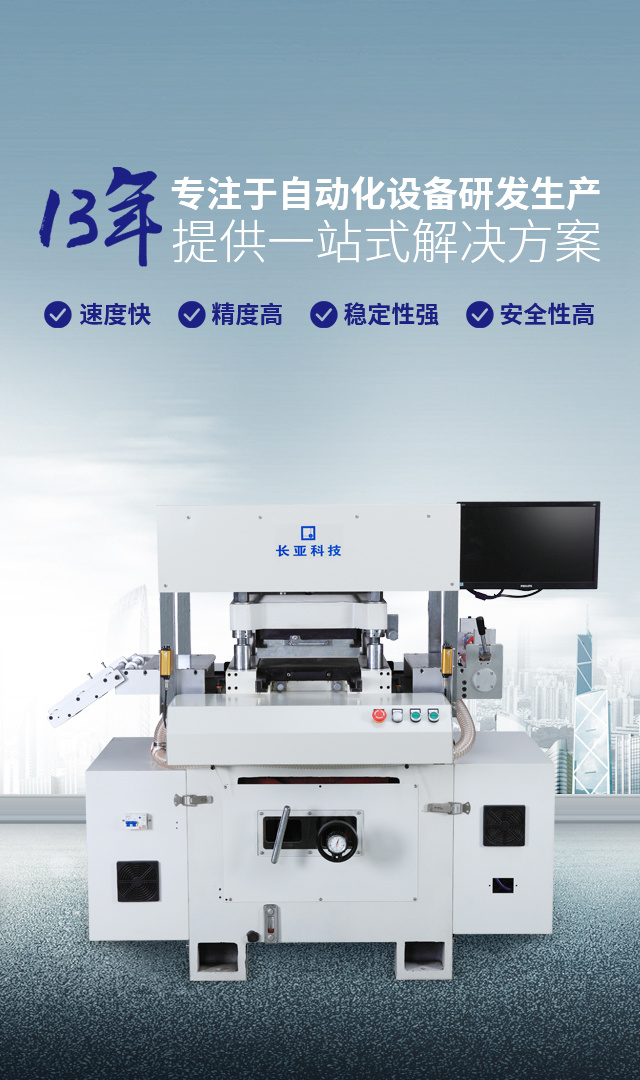 6. Punching die: the punching die adopts imported high-speed steel and fine grinding and vacuum heat treatment to ensure the accuracy and service life of the die;
7. Man-machine interface display: punching machine using man-machine interface display, can be synchronized to watch the punching live;
8. NC servo feeding: NC servo feeding machine adopts imported Japanese Fuji servo feeding machine, industrial control computer control, can set 30 kinds of step distance, each feeding accuracy to ensure 0.01mm;
9. discharge speed: can be adjusted at will, the starting frequency from 0 to slowly rise to run, to avoid starting too fast, causing material surface scratches;
11. Punching speed: This equipment uses CY series software independently developed by our company, high-speed stable motor, high-computing industrial computer, punching speed can reach 0.5 seconds/2 holes;
Important accessories are configured as follows:
| | | |
| --- | --- | --- |
| Accessory Name | Accessories Brand | Origin of accessories |
| Guide/Slider | HIWIN | Taiwan |
| screw rod | GTE | Taiwan |
| CCD camera | Mintong | Taiwan |
| Drive/Motor | Sanyo | Japan |
| NC servo drawing machine | Fuji | Japan |
| Cylinder | Yadke | Taiwan |
| Solenoid valve | Yadke | Taiwan |
| Motherboard | CY | Independent research and development |
Main functions and parameters of the equipment
Applicable:Positioning punching of adhesive, soft board, film, nameplate, FPC, PET, PE, PC, PVC film, polyester, thin aluminum plate, etc.
Technical parameters:
Exterior dimensions: 2100 × 1200 X1150mm (length × width X height)
Punching diameter: Φ1-Φ5mm (standard) (customized can be larger)
Positioning accuracy: ≤ ± 0.02mm
Punching speed: 0.5 seconds/hole
Minimum range of material punching: 110mm
Maximum range of material punching: 400mm
Display: 19 inch LCD monitor
Net weight: 600KG
Voltage: AC220V ~ 240V
Air pressure: 0.4 ~ 0.8MPa
Power consumption: 1kw
---
Punching machine series-head roll to roll punching machine